When it comes to creating a website for your handyman business, it's important to find the perfect balance between functionality and visual appeal. A great website can help you stand out from the competition and attract more customers, but building one from scratch can be a daunting task.
Fear not, this comprehensive guide will take you through the process of creating a stunning handyman website design, from start to finish, providing tips and tricks along the way.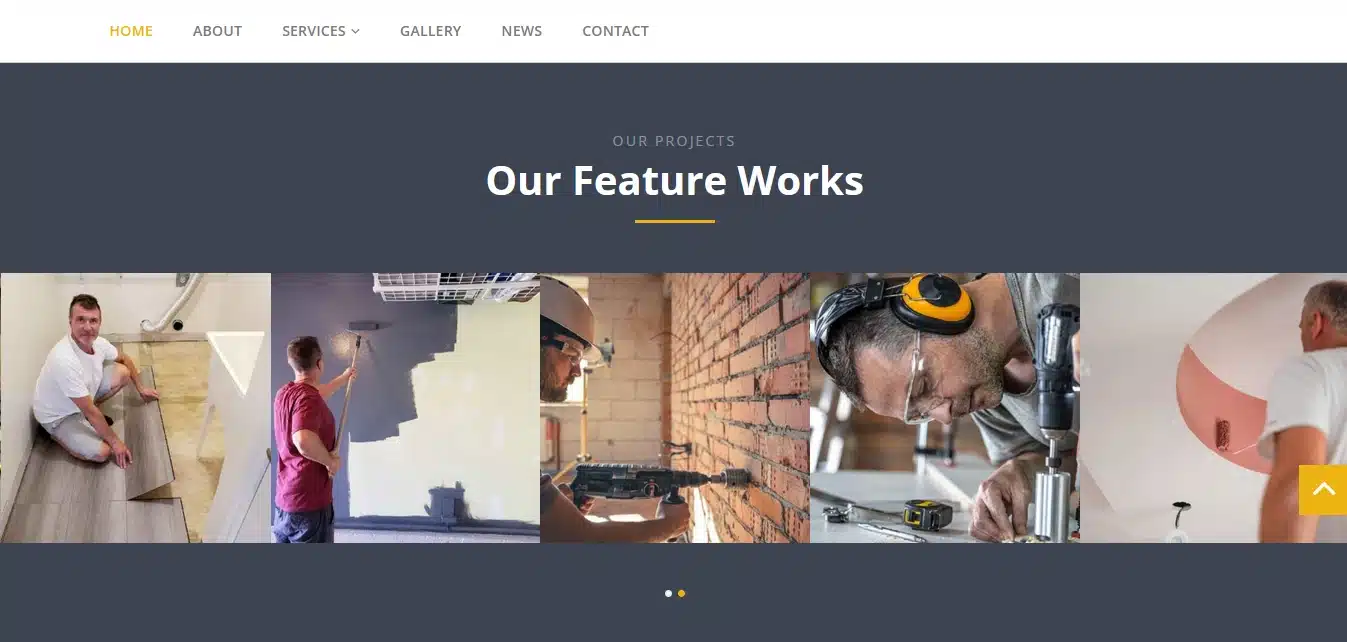 Step 1: Define Your Goals
Before you begin, take the time to clarify your goals for the website. Do you want to provide basic information about your services and contact details, or do you aim to establish a comprehensive online presence for your business? We can help you with our website service as well. Understanding your goals will help you determine the type of website you need and what content and features to include.
Step 2: Choose a Platform
With your goals in mind, it's time to choose a platform to build your website on. From WordPress to Joomla to Drupal, there are many options to choose from, each with its own pros and cons. Do your research and compare the different options carefully to make an informed decision.
Step 3: Choose a Design
With the platform selected, it's now time to choose a design for your website. You can opt for pre-made templates, custom designs, or even DIY website builders. Regardless of your choice, it's critical to ensure that the design is visually appealing, easy to navigate, and optimized for search engines.
Step 4: Create Content
With your platform and design in place, it's time to create the content for your website. This should include information about your services, contact details, testimonials, and any other content you deem important. The content should be well-written, informative, and optimized for search engines.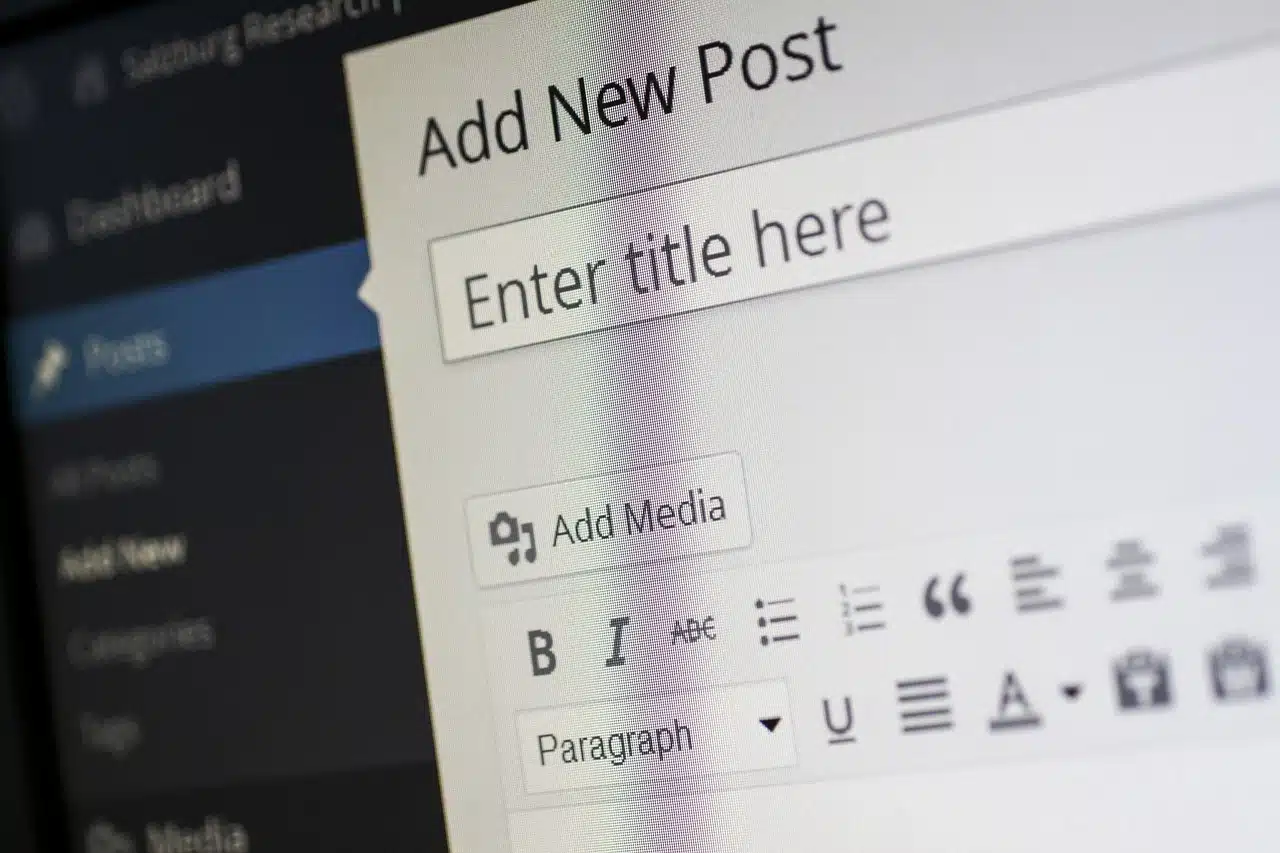 Step 5: Optimize for Search Engines
To rank well in search engines and drive traffic to your website, it's essential to optimize it for search engines. This includes keyword research, meta tags, and creating a sitemap, among other things. Utilize the various tools and resources available to improve your website's search engine ranking.
Step 6: Incorporate Compelling Call-to-Action (CTA) Buttons
Incorporating effective and noticeable call-to-action (CTA) buttons throughout your handyman website design is critical in inciting visitors to take action. Your CTA buttons should be prominent, have clear and concise text, and utilize contrasting colors to grab the attention of your visitors. Whether you want them to request a quote, book a service, or subscribe to your newsletter, CTA buttons will play a crucial role in boosting conversions and driving growth for your business.
Step 7: Showcase High-Quality Images and Videos
Incorporating visually appealing images and videos can make your handyman website design much more engaging. High-quality and relevant images and videos of your services, team, and satisfied customers can help establish trust with your website visitors, offering them a comprehensive understanding of what you offer. When choosing images, ensure they are high-resolution, visually stunning, and aligned with your business. The same rule applies to videos, however, make sure they are short and have clear audio quality.
Step 8: Optimize for Mobile Devices
With the increasing number of individuals using their smartphones to browse the web, it's imperative to ensure that your handyman website design is optimized for mobile devices. A mobile-friendly website not only makes it easier for visitors to access and utilize your site, but it also positively impacts your search engine ranking. When developing your website, make sure it is responsive, automatically adapting to the screen size of different devices.
Step 9: Highlight Customer Reviews and Testimonials
Displaying customer reviews and testimonials on your handyman website design can help build credibility and trust with potential customers, ultimately leading to an increase in conversions. Make sure the reviews and testimonials are authentic, positive, and relevant to your business. Showcasing these on your site can demonstrate your expertise, reinforce your credibility, and provide social proof of the high quality of your services.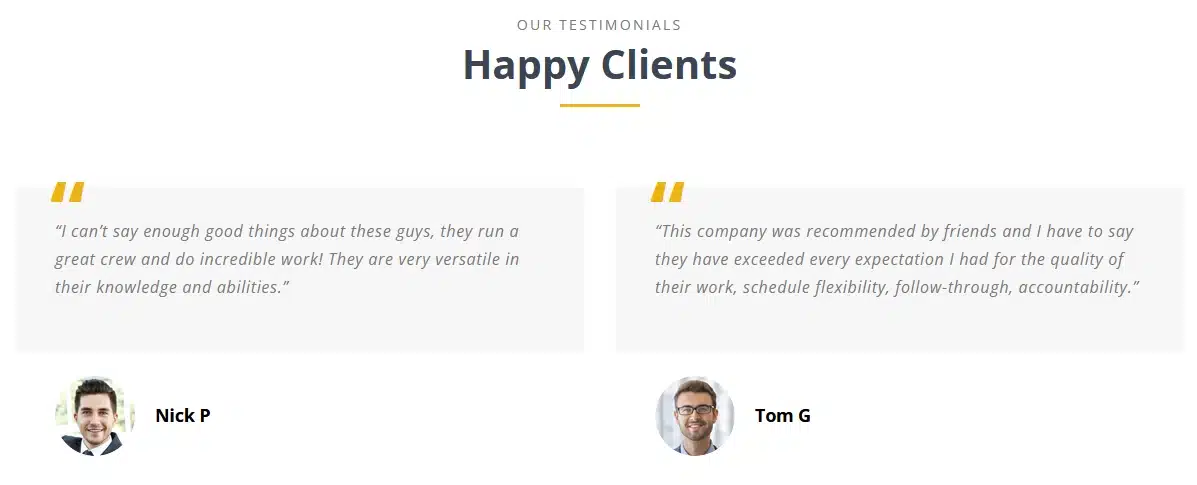 Step 10: Launch and Promote
With your website complete and optimized for search engines, it's time to launch and start promoting it. This includes submitting your website to directories, creating social media accounts, and building backlinks. The more promotion and backlinks you have, the higher your website will rank in search engines, and the more traffic you'll receive.
Step 11: Maintain Regular Website Updates
It's crucial to regularly update your handyman website design to keep it fresh and relevant. This could involve adding new content, updating information about your services, or incorporating new features. Regular updates not only maintain the relevance of your website, but it also improves your search engine ranking and drives more traffic to your site.
Step 12: Implement Analytics and Tracking Tools
Integrating analytics and tracking tools into your handyman website design will help you monitor and analyze its performance. This includes tracking website traffic, bounce rate, conversion rate, and other critical metrics. By utilizing analytics and tracking tools, you can identify areas for improvement, make data-driven decisions, and optimize your website for maximum results.
Conclusion
Creating a stunning handyman website design is a challenging task, but by following these steps and leveraging the tools and resources available, you can build a website that sets you apart from the competition and drives business growth. By partnering with us, you can benefit from our expertise and resources to create a website that perfectly represents your handyman business. Contact us today, and let's work together to build your dream website.